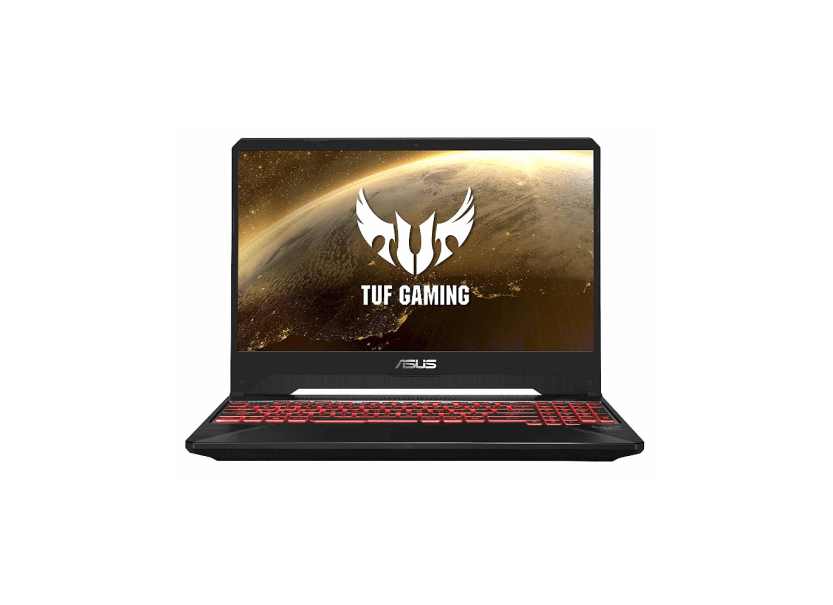 Top 7 Gaming Laptops under $700
Gaming Laptops are a dime a dozen right now and every manufacturer is pushing to get in on this not so niche anymore market. But how do you know which ones are capable of extended game play, fast speeds, high quality and extreme gaming sessions.
We have combed through reviews, specs and performance charts to bring you the top 7 gaming laptops under $700. Jump to the bottom for our choice of the best gaming laptop under $700.
Acer Nitro 5 15.6″ FHD Gaming Laptop
Thrust yourself into the gaming world with a form factor that takes you beyond that of mere mortal laptops. The Acer Nitro 15.6" Full HD LED Intel Core i5-8300H processor with an NVIDIA GTX 1050TI 4GB Laptop has a thin and light design that adds portability to the powerful gaming experience.
Equipped with a 15.6″ Full HD screen – 1920 x 1080 resolution, IPS technology, LED backlight.
8th Gen Intel Core i5-8300 mobile processor – Smart quad-core, eight-way processing, Intel Turbo Boost technology;
12GB DDR4 2400 MHz memory; 256GB PCIe solid-state drive (SSD).
Weighs 5.95 lbs. and is 1.1″ thick overall; Thin and light design with DVD/CD drive omitted for improved portability; Four-cell lithium-ion battery for 5.5 hours battery life; Windows 10 Home operating system.
Asus TUF FX505DT Gaming Laptop
Asus TUF Gaming FX505 is a powerful Windows 10 Gaming Laptop that combines gaming performance with up to a narrow bezel IPS-Type panel and an extended lifespan, thanks to its patented anti-dust cooling (ADC) system. Equipped with NVIDIA GeForce GTX 1650 graphics, and a quad-core Ryzen 5 processor, FX505 is able to play the latest games and multitask With ease.
FX505 features one of the fastest Wi-Fi standards available — The latest Intel Wave 2 Wi-Fi 5 (802.11AC) boasts data transfer rates of up to an incredible 1.7Gbps. To top it all off, it's backlit gaming Keyboard is rated at 20-million keystroke durability.
The Asus TUF FX505DT has a Nvidia GeForce GTX 1650 4GB graphics card.
Quad-core AMD Ryzen 5 r5-3550h Processor
15.6" 120Hz Full HD (1920×1080) IPS-Type Display
256GB NVMe SSD | 8GB DDR4 RAM | Windows 10 Home
Weighs 4.85 lbs. and is 1″ thick overall;
Lenovo Ideapad L340 Gaming Laptop
A new dimension of gaming performance awaits – with 9th-generation Intel Core i5 processors, the IdeaPad L340 gaming has the power you need to
outshoot, outrun, and outsmart anyone. Includes 8GB DDR4 RAM and 512GB NVMe SSD.
Take it to the next level with the latest NVIDIA GeForce Graphics behind you. The Nvidia GeForce GTX 1650 4GB can help tame the hottest titles with faster, smoother, and more power-efficient gameplay. Plus, the 15.6-Inch Screen delivers a stunning full HD IPS Display with 1920 x 1080 resolution.
Processor: Intel Core i5-9300H Quad-Core Processor
Display: 15.6″ FHD IPS LED Backlit Anti-Glare 60Hz Display
Memory: 8GB DDR4 2400MHz RAM
Internal Storage: 512GB m.2 NVMe SSD
Graphics: NVIDIA GeForce GTX 1650 4GB
Weighs 4.84 lbs. and is less than 1″ thick overall;
MSI GF63 Thin 9RCX -615 15.6″ Gaming Laptop
Take the game to your opponents with this MSI GF Series thin gaming laptop. The NVIDIA GeForce GTX 1650 graphics card let you run titles at high settings on the 15.6-inch display. This MSI GF Series thin gaming laptop has a 512GB SSD for fast boot times and an Intel Core i5 processor and 8GB of RAM to support multitasking.
At only 4.10lbs and 0.85in thin, GF63 offers better gaming performance in a compact chassis.
7 hour battery life and a wireless-AC router for nearly 3x the speed, more capacity and wider coverage than Wireless-N. Backward-compatible with all other Wi-Fi networks and hotspots. Gigabit Ethernet LAN port.
Processor: Intel Core i5-9300H 2. 4 – 4. 1GHz
Graphics: NVIDIA GeForce GTX 1650 [MaX-Q] 4G GDDR5
Memory: 8GB (8G x 1) DDR4 2666MHz, 2 Sockets; Max Memory 64GB
Storage: 512GB NVMe SSD
HP Pavilion Gaming Laptop
Gaming. Creation. Entertainment. Intel i5-8300H and NVIDIA GeForce GTX 1050 discrete graphics work together to jumpstart everything you do.
See more of the action on a stunning micro-edge display, and enjoy rich, authentic audio with front-firing speakers, HP Audio Boost, and tuning by B&O PLAY. Every detail pops with this FHD display with IPS, so that gaming becomes more lifelike than ever before.
Intel Core i5-8300H Processor
15.6″ Full HD IPS Non-Touch Display
NVidia GTX 1050 3GB Graphics
1TB HDD Storage
8GB DDR4 RAM
Backlit Keyboard
Windows 10
Dell Inspiron 15 7000 Series Laptop
Take the game with you no matter where you're headed with this Dell Inspiron gaming Laptop. Reliable processing from an Intel Core i5 quad-core setup ensures even play of even action-heavy titles, and NVIDIA GeForce graphics keep you immersed in the visual aspect of play.
i5-7300HQ 2. 50 GHz – 3.5 GHz processor 8GB DDR4 2400MHz Memory
1TB 5400 RPM hybrid hard drive
Nvidia GeForce GTX 1050 with 4GB GDDR5
backlit keyboard
15.6-Inch full HD LED-Backlit Display
Windows 10 Home (64-bit)
Asus Vivobook K570ZD Laptop
The ASUS VivoBook K570ZD is a slim and lightweight high-performance laptop that's powered by an AMD Ryzen 5 2500U Quad-Core processor. It delivers stunning visuals thanks to a 1080p Full HD IPS-level display and high-quality NVIDIA GeForce GTX 1050 4GB graphics.
Amd Quad-core Ryzen 5 2500U Processor (2M Cache, up to 3.6 GHz)
Nvidia GeForce GTX 1050 4GB graphics
15.6" Full HD IPS-Level Display; fingerprint reader and backlit keyboard
8GB DDR4 RAM and 256GB PCIe M.2 SSD. Long-lasting lithium polymer battery charges up to 60% capacity in just 49 minutes
Comprehensive connections including USB 3.1 Type-C (Gen1), USB 3.0, USB 2.0, HDMI, & headphone/mic port (*usb transfer speed may vary. Learn more at Asus website)
Our Pick – Gaming Laptop under $700
Finding a gaming laptop under $700 can be a challenge. After reviewing the above options and scouring through countless product reviews… our pick is the Asus TUF FX505DT!
We chose the Asus TUF FX505DT as the best gaming laptop under $700 due to the performance, specs and the cooling system.
Asus is well known in the gaming industry for providing top of the line products, one benefit of this is they know how to properly design a cooling system.
With a dual fan cooling system in this configuration, the CPU and GPU are able to properly cool during long hours of gaming. Other manufacturers have the cooling pipes setup in that the CPU draws heat from the GPU and then the cooling fans pull the heat from the CPU. This causes increased CPU temperatures during gaming.
The cooling system design along with the Ryzen 5 r5-3550h CPU and the Nvidia Geforce GTX 1650 graphics card is what made this laptop really pull through. Ryzen processors are known for being demons from the start but with a slight overclock this CPU is unstoppable! With the GTX 1650 having a 20% performance boost over the older GTX 1050TI included with some of the other gaming laptops in this list. It really is a no-brainer that this laptop fits the bill for the best gaming laptop under $700.
One downside to the Asus TUF FX505DT only comes with 8GB of DDR4 ram, We would recommend atleast 16GB In this day and age with the latest demanding AAA title games. Can you play with 8GB, 100% for sure you can game with 8GB Ram, but having 16GB just makes everything that much smoother. Fortunately this is easy enough to remedy as DDR4 SODIMM is fairly inexpensive.
See the Asus TUF FX505DT On Amazon
---
All the laptops listed above are solid gaming laptops. Do you disagree with the one we chose? Drop a comment below and start a discussion!
Check out our other reviews!